Innovative Accreditation Software
Accreditation, Simplified.
Created by educators for educators, Weave's Mission is to Improve Student Learning. Weave's accreditation software is uniquely designed for institutional effectiveness and empowers higher education leaders to prepare for their institutional and programmatic accreditations. We do this through the lens of accreditation, assessment, learning analytics, and essential general education skills building.
Why? Because we've been in your shoes.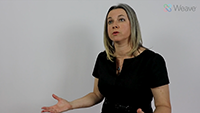 Designed by Educators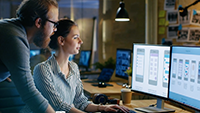 Our Collaborative Design Process
Designed for Any Size Institution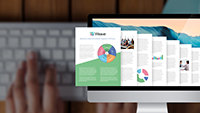 Our Community of Higher Ed Practitioners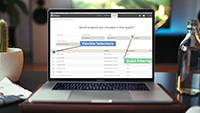 Integrated Best Practices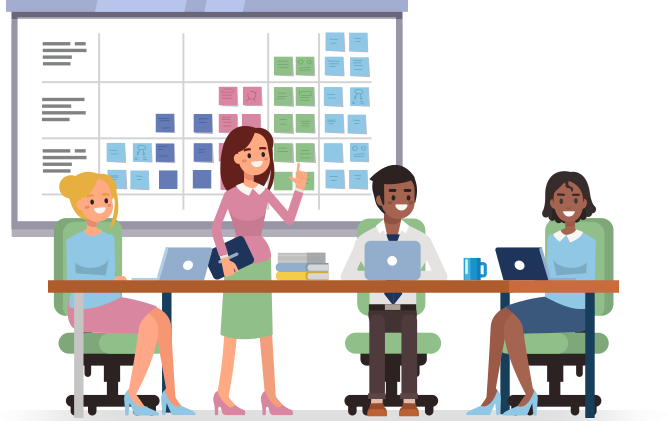 Your Partner for Accreditation &
Institutional Effectiveness
Weave helps institutions, programs, and accrediting bodies by simplifying the process for both institutional and programmatic effectiveness, including accreditation, assessment, analytics, rubrics, curriculum mapping, strategic planning, program review, faculty credentials, and professional development.
Weave provides a centralized system for managing higher education assessment and accreditation that enables collaboration and helps create a campus-wide culture of continuous improvement. Our team of IE professionals continuously develop resources for the higher ed community, including articles, webinars, workshops, courses, videos, podcasts, and technology solutions.
Weave is uniquely designed to assist you with: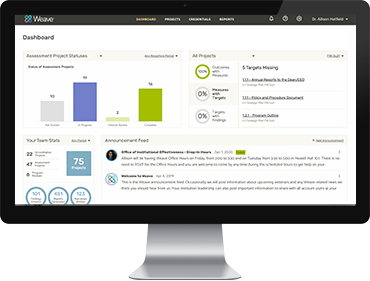 With Weave, you can rely on professional support from our team of experts beginning with customization all the way
through implementation, training, and ongoing support. We're there for you every step of the way.

With Weave, you're not alone. We see our users as colleagues. More importantly, we see them as members of our Weave community. Our collaborative relationship with Weave members begins during a customized implementation, continues with user success communication, and includes our specialized resources designed to support and guide everyone involved in this important work.
As part of our extensive community, we welcome you to gain and share best practices that help us improve.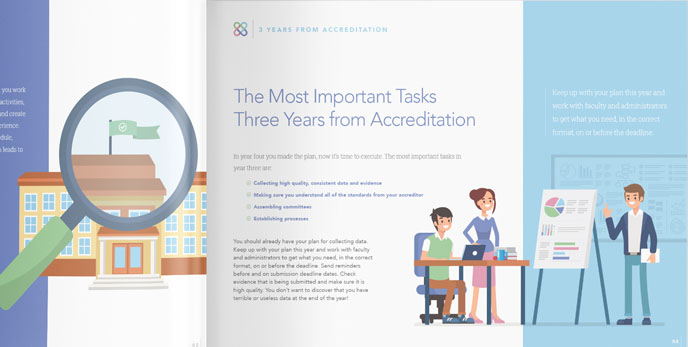 Visit our Institutional Effectiveness Knowledge Center for best practices, tips, and advice from your colleagues and other assessment and planning professionals from colleges and universities around the world.
Looking for more in-depth training?
Get more formal instruction through certification courses and workshop to build your assessment & accreditation planning skills. These live, virtual sessions include teaching and discussion with colleagues from various backgrounds in an interactive platform.
Created for Educators, by Educators
Weave was created at an institution by higher education professionals just like you. We've used Weave on our campuses, and we understand the unique challenges facing institutions, programs, faculty, and staff.  We're committed to providing the most user-friendly software on the market at a cost any size institution can afford.